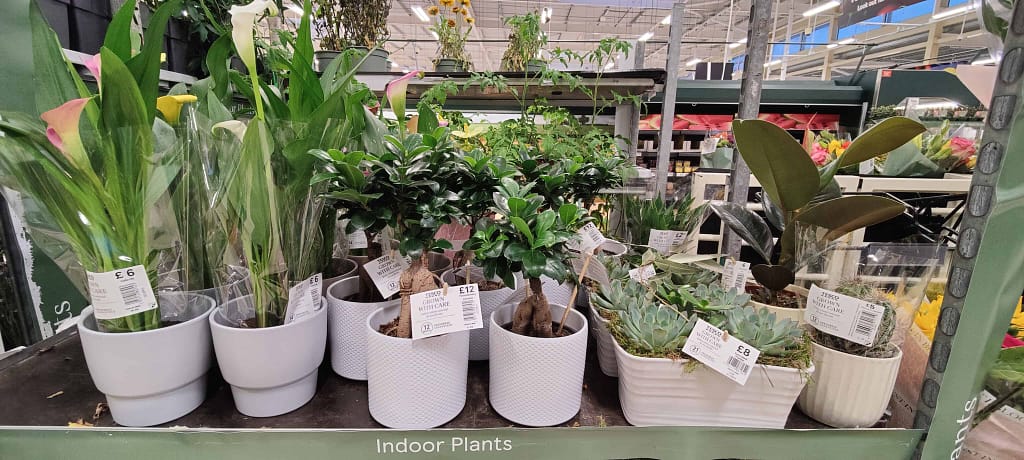 If you're a plant lover, you'll be pleased to know that there is a regular range of indoor plants Tesco offers each month. As the UK's biggest supermarket, Tesco always has an extensive range of indoor plants.
We're building a complete list of the latest indoor plants you can buy today at Tesco, from the most popular plants such as the spider plant to others such as the snake plant, you'll find it all here.
We update this list on a regular basis but Tesco will always have regional differences in the indoor plants they offer.
Tesco houseplants include;
Various Cacti and succulents £2.50 – £6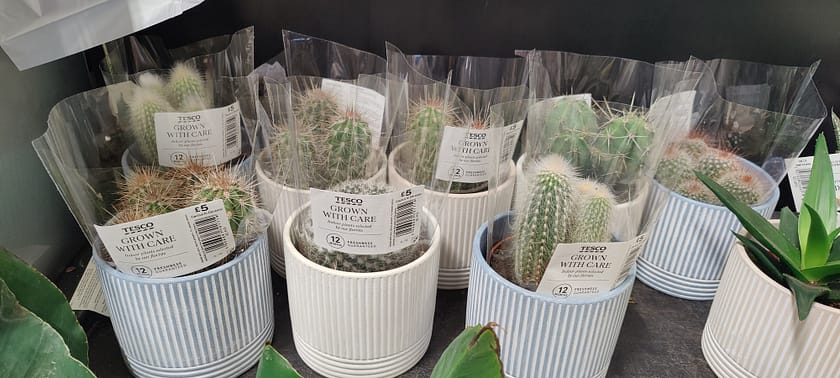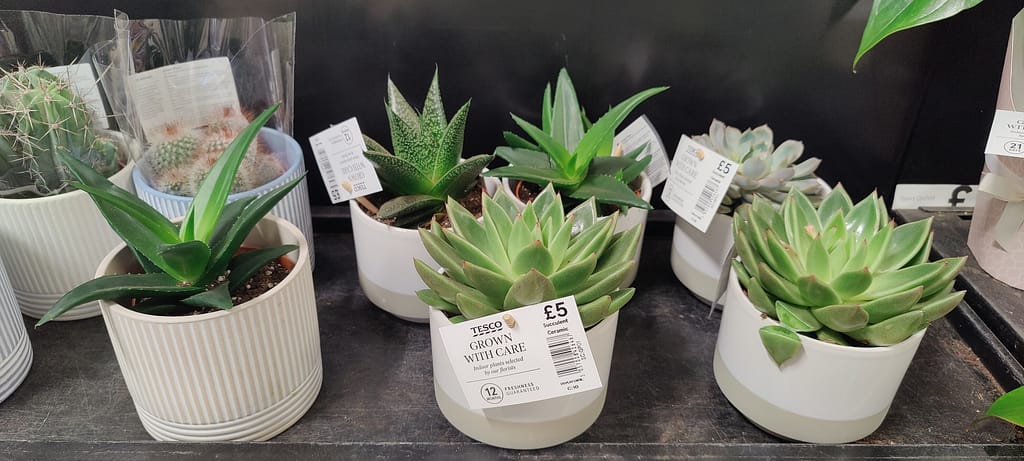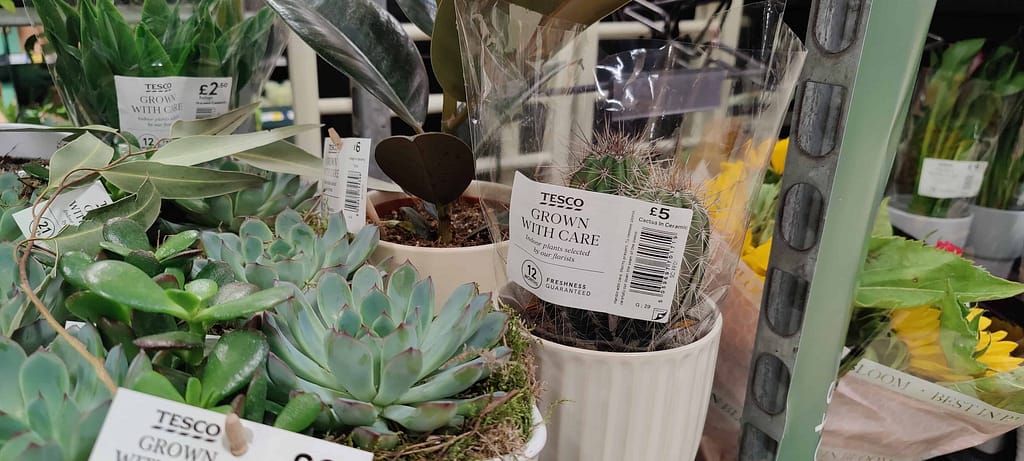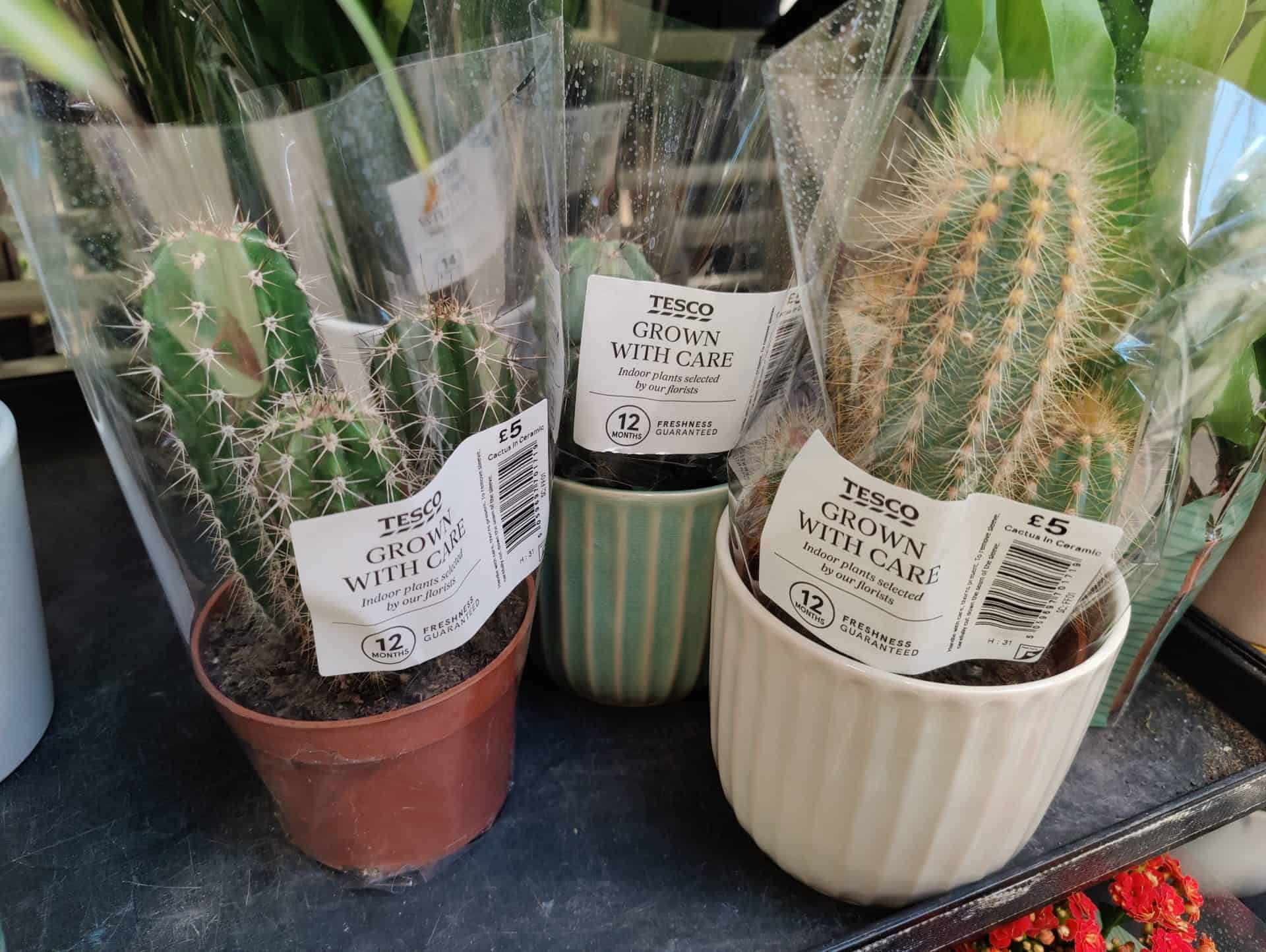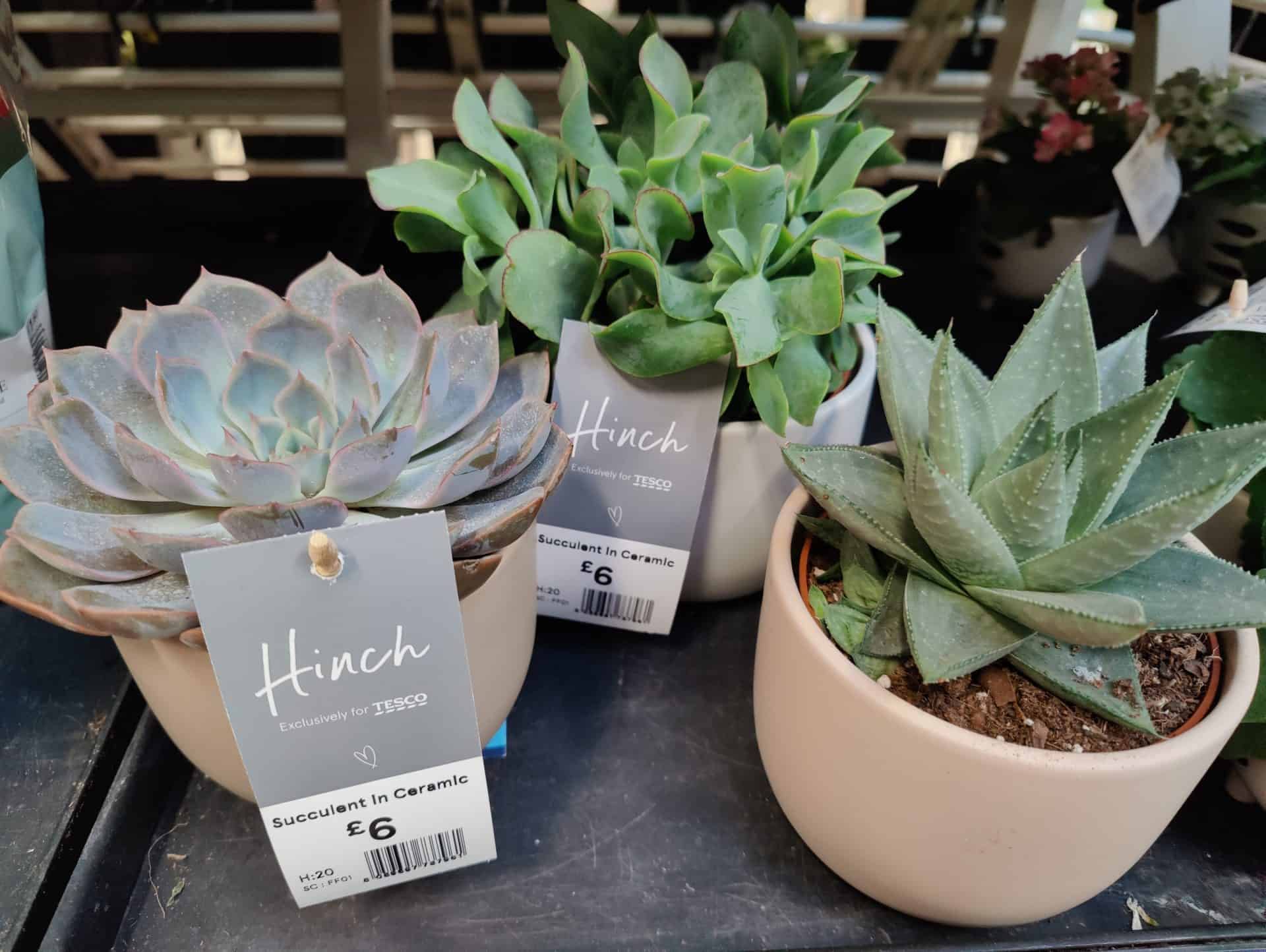 Various Orchid £8 – £12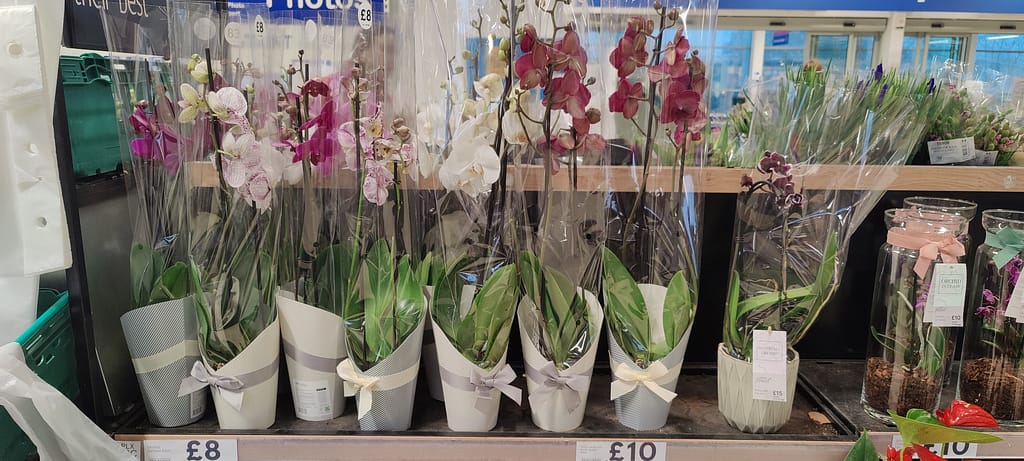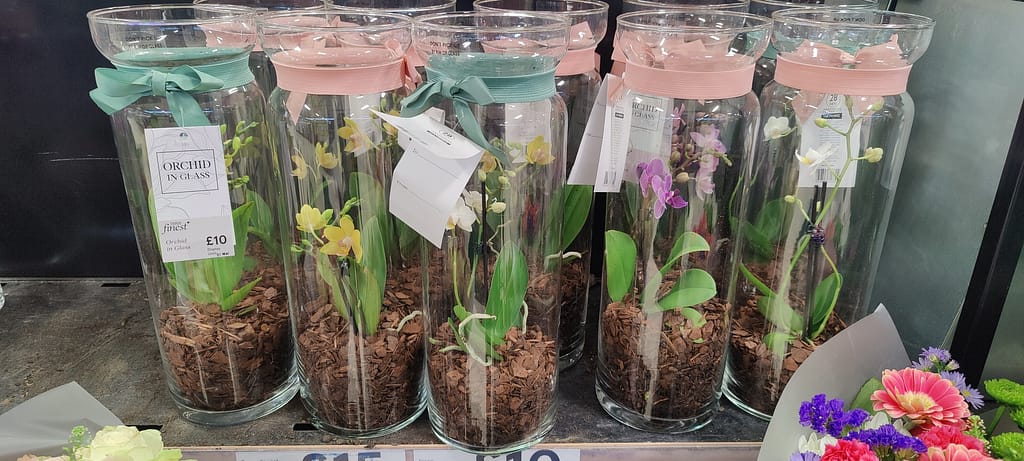 Banana plant £5 – £15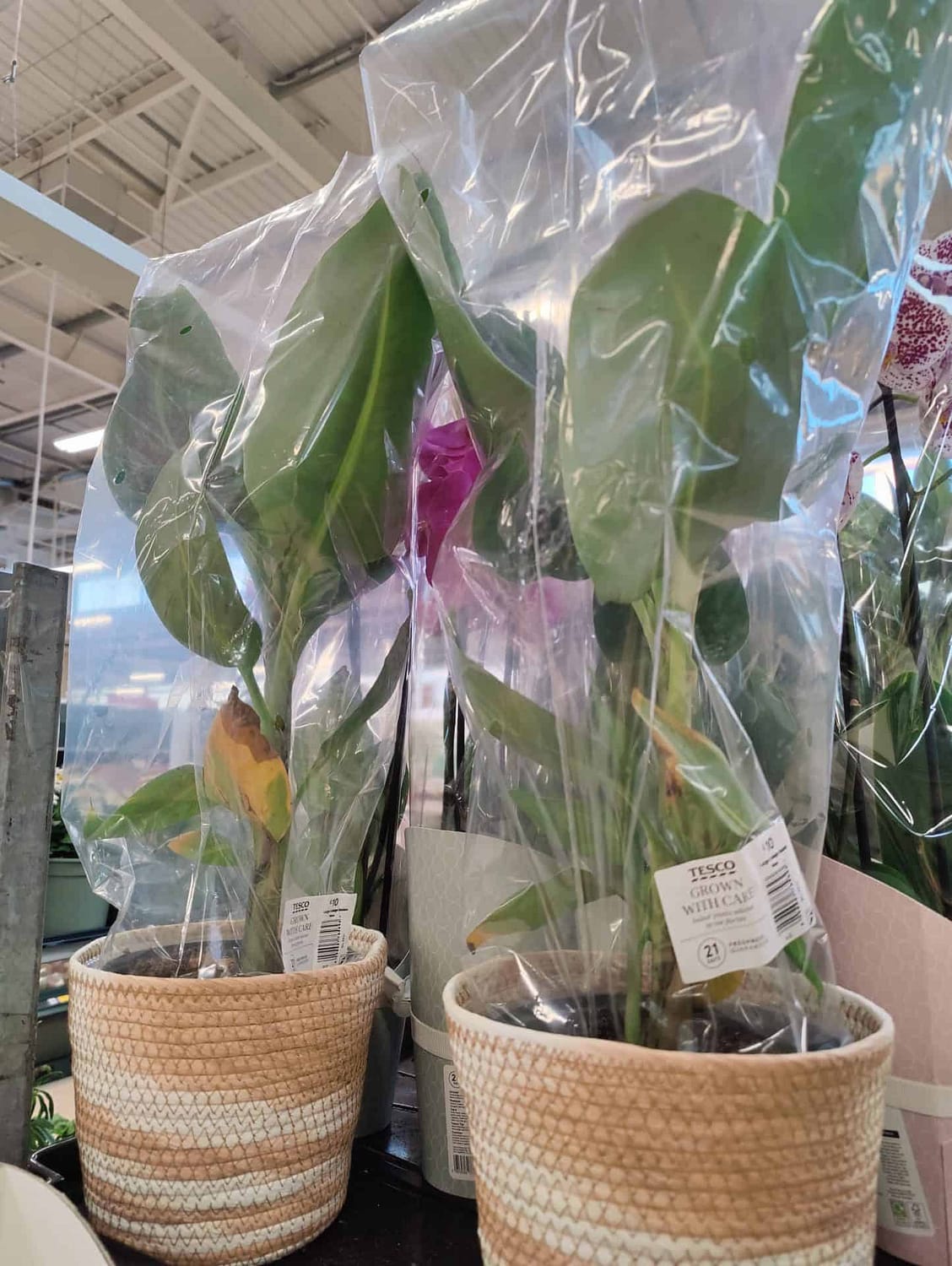 Alocasia sanderiana £6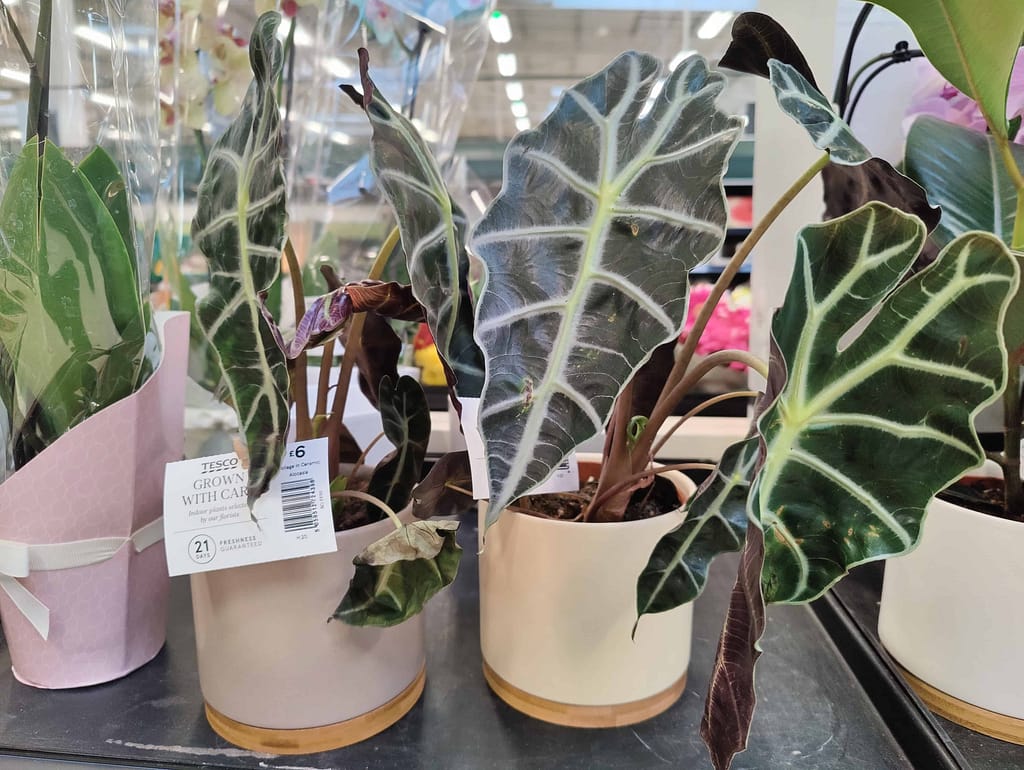 Spathiphyllum / Peace Lilly £8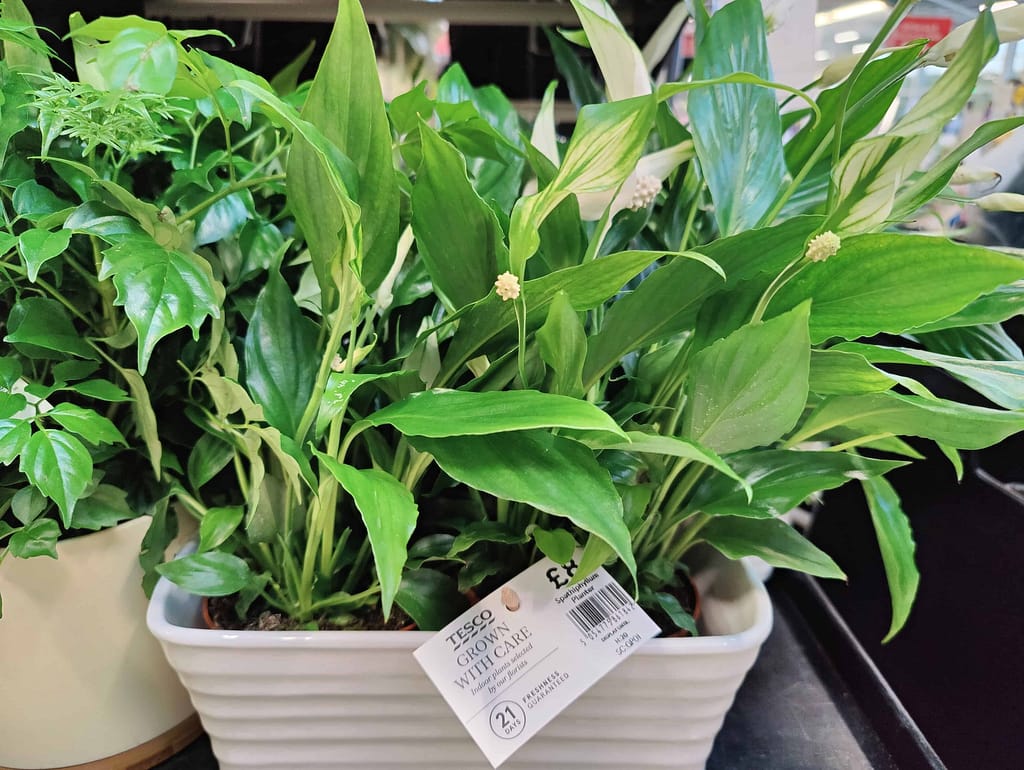 Ficus ginseng £12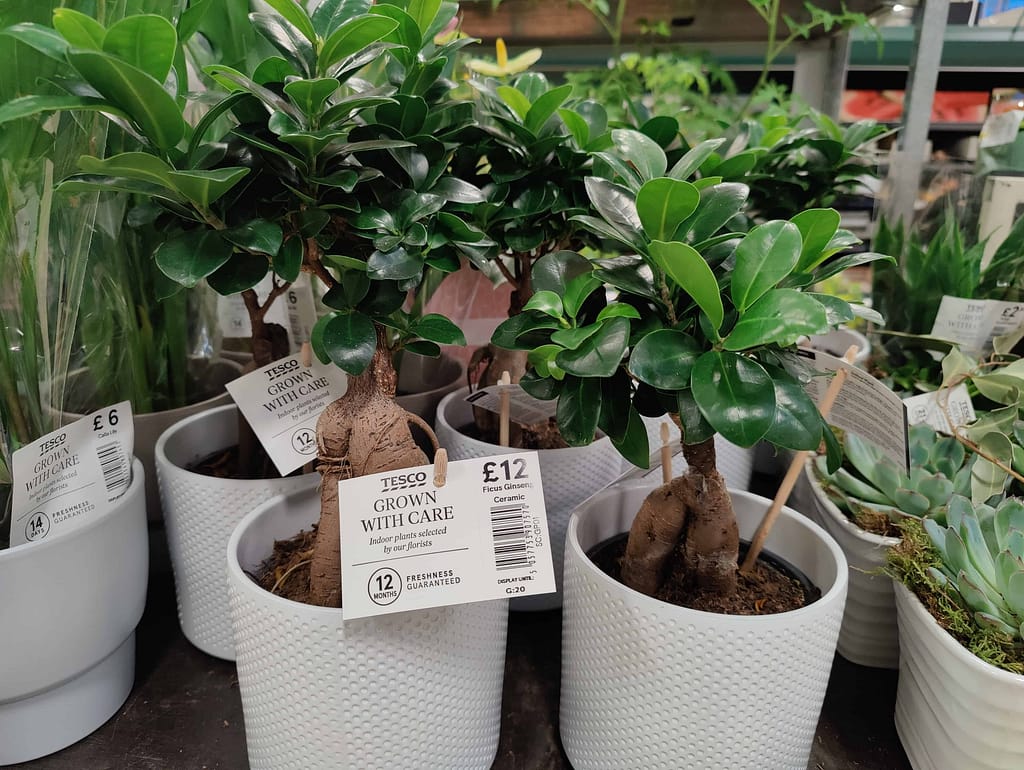 Chlorophytum / Spider Plant £2.50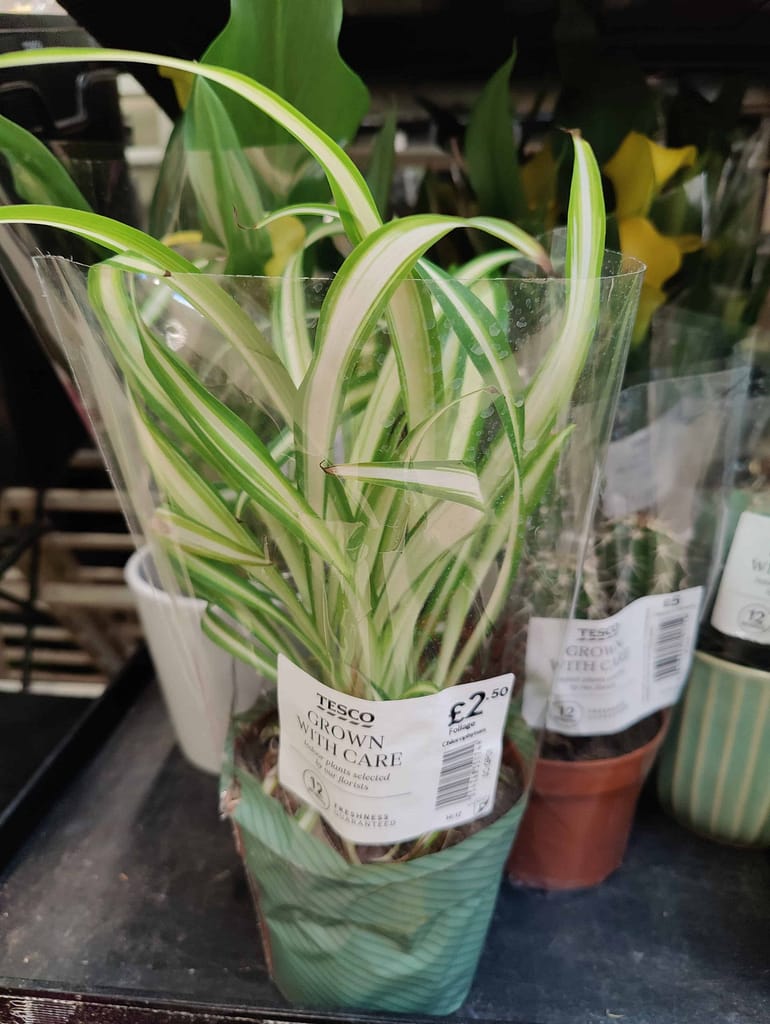 Other plants we've found / bought and will add to the list with photos include;
Calathea rufibarba £15
Ficus
Pepperomia £4
Dracaena marginata £10
Schefflera £10
Umbrella tree £15
Pink lily £10
Waterfall orchid £15
FAQ
Do Tesco's houseplants come with a decorative pot?
Yes, many come with a decorative pot included in the price. If the plant you like has a decorative pot on the display in the store, then the pot is typically included for no additional cost. As you can see from our photos above, most plants come with a pot included.
If you have something we can add to our Tesco houseplants list, we'd love to hear from you. Just comment below with any plants that aren't in our list and we'll get them added as soon as possible.